Announcements
Uploading Back Issue

We will continue in uploading back issues of Medical Journal of Indonesia. The uploading system is from the newest to the oldest. This objective is to spread the knowledge more even though the old one.

Posted: 2014-05-23
More...
Vol 23, No 2 (2014): May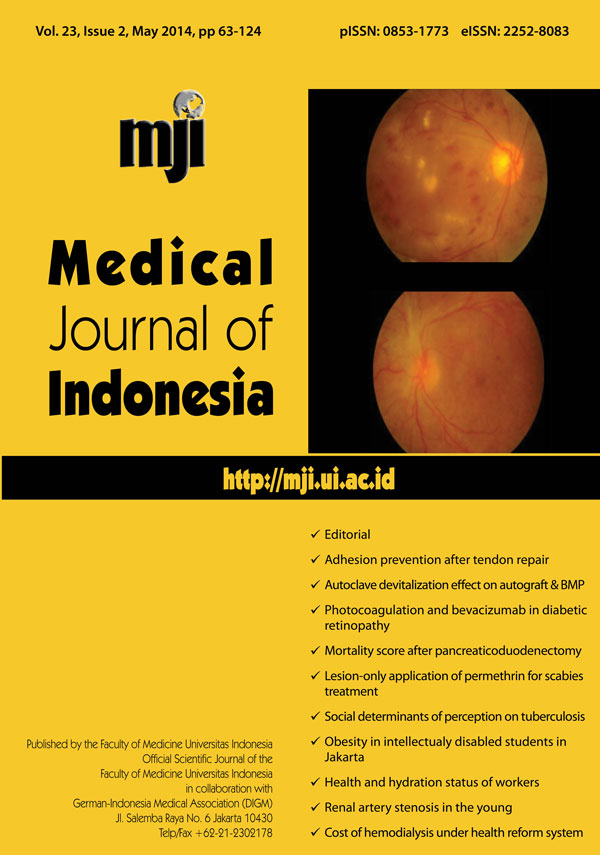 All articles and issues in Medical Journal of Indonesia have unique DOI number registered in Crossref.
This work is licensed under a
Creative Commons Attribution-NonCommercial 4.0 International License
.