Announcements
Back issues published!

Medical Journal of Indonesia has completely uploaded all back issues since 1994. Please enjoy our open access journal.

Posted: 2014-11-26
More...
Vol 23, No 3 (2014): August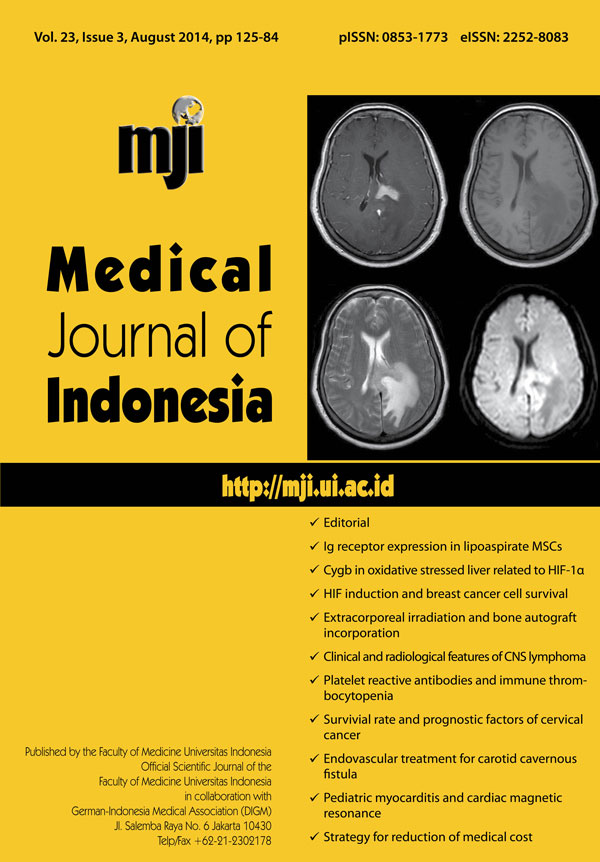 Table of Contents
Editorial
Basic Medical Research
Clinical Research
Case Report
Brief Communication
All articles and issues in Medical Journal of Indonesia have unique DOI number registered in Crossref.
Unique Visitors